You started an advertising campaign and after testing and tweaking everything seems to be going well. Isn't it time to scale up and make more money? Before adding a significant amount of money to your budget, it's a good idea to look at what else you can do.
In this post, we're going to show you how to scale your ad campaign without breaking it.
Which advertising campaign can be scaled?
Hold your horses as much as you want the campaign to scale quickly. A day or two is not enough to make such a decision. First of all, you need to achieve the first conversions, optimize the campaign and only then evaluate the success.
Advertising is an area where success is measured in numbers. And that's good!
Let's look at which parameters you can rely on to make the right decision.
What is more important for the scaling of an advertising campaign: CTR, CR or ROI?
The following situations can arise after starting a campaign:
High click-through rate but no conversions
This suggests that users like the theme, but something is preventing them from completing the conversion. You may be wrong with the landing page url. Even seasoned partners can make this mistake. The problem can also be with the slow page loading speed or with the landing page itself. The CTA button is hidden or the information on the landing page is not being intercepted.
Suspend your campaign and look for the moment when users lose interest.
If you manage to find and solve the problem, it is worth running the campaign. There is no need to discuss scaling just yet, however.
Low click-through rate and no conversions
There can be many reasons for this: from the mundane "traffic will not convert this offer" to failed motifs and targeting settings.
First, try to get some conversions. If it doesn't work, try another offer. There is nothing to scale here yet.
Here are 30 basic ways to increase your click-through rate.
The profit is roughly the same as the cost of buying traffic, but does not yet exceed it
You are approaching a profitable campaign. It is risky to rejoice and scale at this stage. Better to look at the statistics for another 1-2 days. If the ROI isn't growing, then you shouldn't scale. There is a very high risk of going negative.
But when you're done with that, keep an eye on the stats. As soon as the expenses deviate even more from income, end the campaign.
The campaign shows a positive ROI over several days
The ROI is the main parameter for scaling decisions. When you see positive ROI for several days, it's time to scale up. But be careful: the situation can change at any time. Therefore it is necessary to monitor the statistics.
Which directions are there for scaling?
There are two directions in which you can scale your advertising campaign.
The campaign can be scaled within the same ad network (e.g. serving native or push traffic) or the same traffic source (Facebook). This can be referred to as "horizontal" direction. As you scale your campaign, you are more likely to increase your bid and budget, and add a different audience or new sources for the ad network.
You can take a different, riskier route and become a researcher. Try to scale the campaign using third party sources: add a new ad network or other ad formats. This direction can be called "Multipronged".
direction
insight
benefits
disadvantage
Horizontal
Work in an original advertising network / traffic source.

Proven source;
easy to implement with minimal effort;
There is no high risk of damaging an existing campaign.

Limited Source: Eventually it will burn out;
less profit than you can get from a new source.

Extended several times
Add a new network or other ad format.

You can target a new audience with high traffic.
When the CPL is lower, the profit is even higher.
You can make a big profit if you are not afraid of difficulties.

There is a risk of failure;
The research process can take some time (a new source must be tested).
Spending on ineffective sources is possible.
Scaling strategies for advertising campaigns
It seems that there won't be any problems with scaling if the campaign generates stable income. However, this is not the case. There are always risks, but those who don't take risks don't get the long-awaited profit.
Proven strategies for different scaling directions are explained below.
1. Select a different ad format to scale
On the one hand, your campaign does well on the traffic you have selected. It is a win! Why would you add something new? So as not to miss your profit.
advertising
Let's look at the benefits of a new format that not all marketers have rated yet. Of course we're talking about push notifications.
Let's look at three pillars: CPС, engagement and CTR format.
One of the main advantages of push notifications is theirs inexpensive. The CPC starts at $ 0.003. If you start scaling from any other format, you win at a price. Especially when it comes to switching from Facebook or contextual advertising.
Due to the large audience and the uniqueness of the format, there is great potential for push notifications when scaling. To date, our network's push notifications have 4 billion impressions every day.
At the same time, users subscribe to push notifications themselves, which means that this target group is initially more loyal to your advertising.
The uniqueness of the format is that the push notification is very difficult to miss. It is very similar to a notification from a social network or messenger and appears on top of other windows. If the user is not online, they will still receive their notification when they are back online. 100% delivery is not a myth, it's a push notification technology.
Because of this, the click-through rate of push notifications is higher than in other native formats.
Working with push traffic, of course, has its difficulties – audiences are very diverse. It's somewhat similar to advertising on TV: a lot of people watch it, too, and they're all different. If you consider that you don't pay for impressions but for clicks: Different target groups are no problem – advertising finds its users.
Of course, this is not the only format you can scale to. Try different things and look for your profit.
2. Run your campaign on a different ad network
It's great to use other ad networks with the same traffic to scale up. For example, you can transfer a campaign from another network to RichAds with just a few clicks. This can be done for push, pop, or native advertising campaigns.
In this case, the campaign must be tested before scaling. No one is safe from the problem if the offer converts well on one network but may not be the other. It all depends on the audience.
A couple of test days with a similar daily budget and the most powerful motives are enough to understand how the offer behaves in another network.
Before starting, ask your RichAds account manager which sources are best for starting in that country. They will share a whitelist. That way, you can get the fastest, most effective test possible. The main thing is to start with at least 5 motifs.
3. Start with the best sources to pick cherry trees right away
Suppose you have come to a new network or you want to add sources not used in the previous network. Of course, you want to understand which of them convert better and which are worse.
With the RichAds functionality you can divide all traffic sources for Push, Pop and Native into several groups according to their performance.
Have you come to the network with a new scaling offer? Only run on premium sources from the start. This way you test the network for the best traffic. Is it time to scale? First add the standard and continue with the rest.
Decided to scale on the same network?
There are multiple possibilities. If you started with Premium everything is great! Connect to the standard first, then choose the rest. The new ones are the ones that haven't been tested yet, but it may be easier to win the competition there.
Didn't you start with Premium, but with all sources at the same time?
Estimate the size of your budget. There is a lot of traffic available on the network. Most likely, you couldn't fully test it during testing and optimization.
So use the following strategy: only start with premium sources and evaluate the result.
Is everything ok?
Add standard after rest and new. The main thing is not to disable working blacklists so as not to waste money on the sources that you have already tested.
4. Run a similar campaign on a new device
If you only started mobile devices or desktops, start another campaign on a new device if your offer allows it.
You never know which can be converted better: mobile or desktop. It's easier to optimize separate campaigns. Also, the cost of the offer is different for them.
Take advantage of this. Even a penny saved on a large campaign can make a good profit.
5. Raise the bid
This seems like the first thing an affiliate marketer thinks of. And this method works!
If you are buying traffic on a bidding network, CPC boost will work for you. The higher the bid, the more quality traffic you buy.
Tip: Use the microbids feature to set custom bids on specific campaign parameters.
What should we focus on in the RichAds network so as not to overpay? Work with the recommended CPC and the maximum bid values ​​for the respective GEO: These data are continuously updated depending on the bids.
6. Increase impressions
Unless you've worked with push or pop ads before, little else you know is that intrusion is prohibited for them and many other ad formats.
In the scaling phase, however, a slight increase in impressions up to 3-4 per day can work.
This is especially relevant when an important event is very close (e.g. the championship finals) and the campaign is started for a short time.
7.Increase your budget (wisely)
The bigger the budget, the more potential customers. How much should it be increased? The total is different for different industries, offers and traffic sources.
Don't increase it ten times, it's quite risky. The large budget increase does not always lead to proportional conversion results. It is better to add gradually and constantly monitor the results. Remember to set a daily budget so that you don't spend everything in one day.
If there are only a few conversions so far: + up to 10% of the budget and careful monitoring of the results in order to stop the campaign in time.
If you achieved a positive ROI: + 10-20% of the budget.
If your ROI is consistently positive: add 30-50% or more, but do so gradually.
When your ROI is consistently positive
Monitor the statistics. As soon as your click-through rate or ROI drops, this is a sign to update your motives. If this doesn't help, the source is likely exhausted.
8. Scale with automated tools
You already have enough data in the scaling phase and you know what works well for the campaign and what doesn't. Which numbers are optimal for the campaign, which operating system or which devices convert better.
Now is the time to use this knowledge to set up automated tools and buy time to launch new campaigns.
RichAds has several features that are responsible for automating processes for all available traffic types: Push, Pops and Native. The automated rules feature is one of them.
If you don't have your own strategy for scaling campaigns, you can use ready-made presets for automated rules from our experts. With this function you can manage subjects, sources and many targeting parameters.
Learn more about this feature here.
See also: TheOptimizer: Platform for automatic optimization and campaign management
And last but not least, strategy: add remarketing. If users are already interested in your offer, they went to the landing page but made no purchase. Try to return them using remarketing.
Scaling an ad campaign is just as risky as starting it. Any wrong action can ruin everything. But you wouldn't be in affiliate marketing if you weren't ready for an outcome.
As you scale your campaign, scale three things: limit your daily budget, try strategies one by one, and analyze the results after each change.
On the RichAds side, we're ready to bring you the power of automated features and the help of cool experts on the support team.
advertising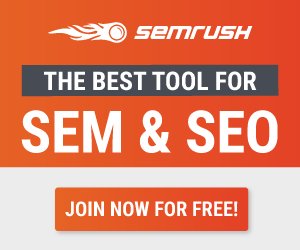 Keywords:
To begin