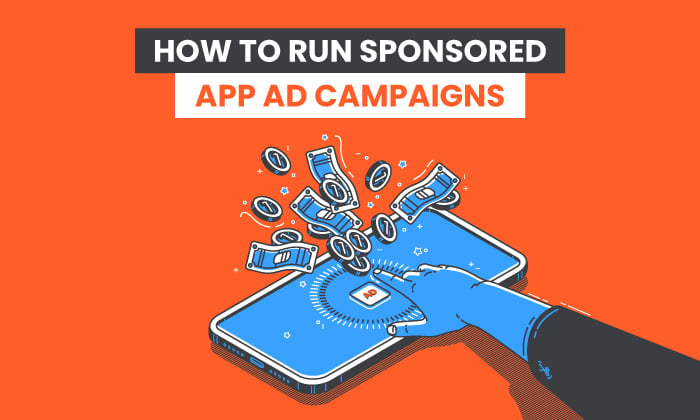 You have created an app. Now all you have to do is direct the traffic there. As a marketer or app builder, you may not know where to start downloading apps.
It might not be as hard as you think.
You can get traffic through a sponsored app advertising campaign. Wondering what a sponsored ad campaign is and how you can run one effectively? Let's explain what you need to do to get started and optimize your chances of success.
This includes how to use a sponsored advertising campaign to drive traffic directly to your app through key players such as the Apple App Store and Google Play. We'll also explain what metrics to track and how to create compelling app ads to drive engagement and installation.
First, let's explain exactly what a sponsored app advertising campaign is.
What is a sponsored app advertising campaign?
With Sponsored Ads, you can run ads for your app just like you would any other product. As the advertiser / creator, you pay for these ads. They are usually marked as "Sponsored" or "Ad" so that users can distinguish them from regular apps in search results.
To explain this further, let's use Apple as an example. When you advertise on the platform, your app ads will appear at the top of the search page in the online app store. Sponsored ads also appear in other apps.
The display of ads may vary depending on the network you are using, and your ads may also appear on more than one platform.
Why should you run sponsored app advertising campaigns?
There is no doubt about that. Developing and launching an app is difficult. It takes a lot of time and funding, and that's before you even start thinking about the marketing side.
However, regardless of the niche you are in, you want to nurture installations and interest. This is why you should run a sponsored app campaign.
Is it worth? Possibly.
Nobody can tell how well your paid advertising is doing and whether it will pay off in the long term. However, there are a few methods you can use to tip the scales in your favor.
First of all, make sure that your messages are consistent at every stage, from the initial ads to installation.
Also, make sure you understand your audience and the best methods to reach them. It may be helpful to see which apps are performing best so that you know if your apps are a good fit for you.
Finally, look for ways to re-engage and realign your customers and continuously track your metrics along the way. I'll talk more about the app metrics you should be monitoring later.
Before I move on to the next section, there is one more thing you should think about your company's budget and how far it is likely to take you.
In the US, an advertiser costs $ 2.07 for each iOS app installation and $ 1.72 for each Google Play Android installation. So make sure that a paid campaign makes financial sense for your company.
Mobile Vs. Desktop App Ads
Now let's talk about cellphone and desktop ads as these are the two main methods of showing your app ads.
With 260 million smartphone users in the US alone, it makes sense to focus on ads for mobile apps. You want to intercept mobile users while they are on the go. These are the users who are most likely to install your app.
When you run ads on mobile phones, they'll run as ads on tablets, wearables, mobile and smart devices, and other apps. You can also link your Google Ads account to the Google Play developer account to display ads to app users without the need for retargeting.
Mobile apps are great for personalizing and reaching your target audience, while research shows that tablets have a higher conversion rate than desktops.
For desktops, your ads will appear on static devices such as a laptop. This method doesn't seem like the most obvious way to promote your app, but it shouldn't be completely ignored.
Some argue to create the most effective sponsored app campaign. You need to do both types to improve your chances of success.
How to run app ads in app stores
The process for serving app ads depends on the app stores you are using. You can run these campaigns yourself or you can ask an agency to run them on your behalf.
Here are some of the most popular options and how to get started.
Apple App Store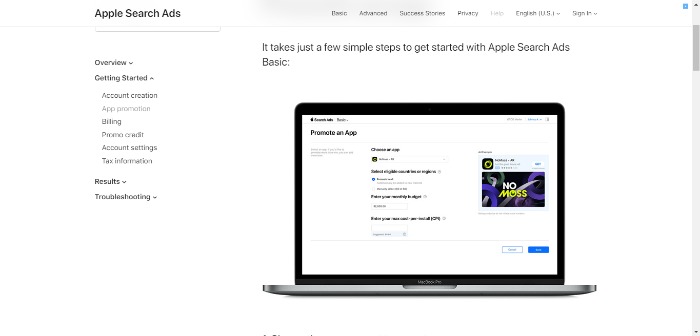 With stores in 175 countries and regions and half a billion users per week, Apple's App Store is for you.
To start promoting your app, you'll need to set up an Apple ad account, if you haven't already. You'll need to enter details like personal information, accept Apple's terms, and provide a payment method.
If you haven't set up an ad before, Apple makes the whole process easy to use.
Go to the Promote an App page.
Go to your account dashboard. Select the app you are promoting from the list. At Apple, you can choose up to 50.
Select your destination country and regions.
Decide on your budget. Apple sometimes offers $ 100 for free to get you started.
Enter your cost per installation. Apple says they set a "maximum CPI" based on what we know about your app and what other developers are willing to pay to reach the same users. However, you can change this.
You are ready to go!
Android App Store (Google Play)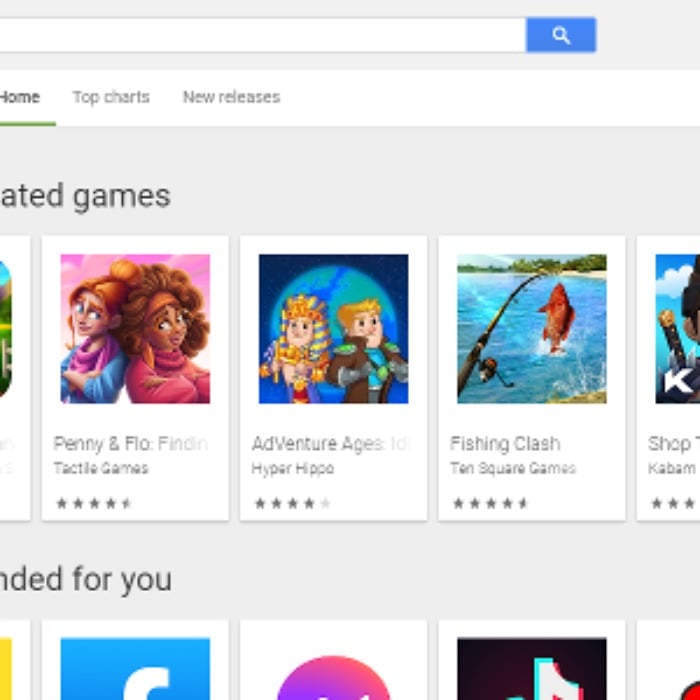 If you want a sponsored ad on Google Play, you can do so by creating an app campaign in Google Ads. You can use Google's app ads to promote both Android and iOS apps.
Google helps you with this by optimizing your ads for your target audience to see and you don't have to design your ads. Google will do this for you using whatever material you have on your App Store listing.
If you use Google, your app ads can appear on Play, YouTube, Discovery, and other channels.
Unlike some other websites, Google has a pretty long process so I'll break it down as simply as possible.
Register or sign in to Google Ads. If you don't already have an account, you can create one online.
Pay attention to the side menu. You can find it on the left. Select "Campaigns". You will see a blue button with a white plus sign in the middle. Click on it and then select "New Campaign".
Then you need to set your campaign goals. In this case it is an "app promotion".
Next, Google will ask you for a campaign sub-type. You can choose between "app installs" and "app engagement".
Choose your platform (iOS or Android.)
You will then see a search box. This is where you add your app name, package name, and publisher. Your app should then appear in a list.
Select your app and click "Next". Google suggests, "You may want to indicate in the name that this is an app campaign." This will make it easier for you to find your app campaign if you need to refer to it later.
Update the location or language setting. Be careful when choosing target languages ​​as Google won't translate your ads for you.
Choose your average daily budget.
Go to "Campaign Optimization". Here you can optimize the campaign depending on the user actions that are most important to you.
Fill in your target bids. You don't need to do this for app installation campaigns.
Define your campaign data.
Choose an ad group name.
Go to "Ad Assets". Add two heading ideas (minimum) and a description idea. You can add up to five.
Tips for creating effective app ads
How do you write effective app ads? It helps if you look at them the same way you look at your other marketing content.
With regular marketing content, you have:
Create a compelling headline.
Provide a clear, concise summary of your product (app) and its features.
Target your content towards your ideal user.
Use everyday language that is easy to understand.
Add keywords and a call to action.
You should also take into account that the advertising space is limited. Hence, you want your messages to be concise, targeted, and put the most important information first.
Here are some more tips for creating an effective app campaign.
Remember, picture is everything
Images are just as important as text if you want to grab mobile users' attention. Choose an image that fits your brand and your audience. Add branding to the image if you can.
Also, make sure your images match your general style and tone so that the two blend together seamlessly.
One final tip, always use the recommended image sizes for each platform you're selling on for the best results.
Test and optimize your app ads
To see what works, you need to test different ads to compare the results when you start advertising. Consider testing:
picture
App description
Targeting options
By running A / B campaigns, you can better understand which ads are best received by your audience. Test over time and keep tweaking until you get the results you want.
Keep track of your app ad goals
Most importantly, you know what your goals are. Make it clear what you want your ads to achieve, what you want users to do, and make sure your sponsored app ads convey this clearly. For example, if you want to do free downloads and later release paid add-ons, focus on the features in your free version.
Track app ad metrics
To understand if your sponsored ad app campaign is getting the results you want, you need to track your ad metrics. If you want a refresher, I've already covered this topic. However, there may be others you want to focus on, such as:
Conversion rate in the App Store: It depends on the platform, your category, traffic type and ad quality.
CPC: Your CPC rate depends on a number of factors, such as the platform you choose and the placement of your ads.
Daily and monthly users: These metrics are also known as DAU and MAU and will help you understand how often your customers revisit your app.
Return on investment: Are Sponsored App Campaigns Worth the Cost? Make sure you consider the efforts made to test your ads, the cost per click of your ads, and the cost of developing and marketing your app.
User growth rates: That way you can tell if your audience is growing.
App Store Rank: This metric is important to determine if your app is ranking for a keyword and its visibility.
Conclusion
Building an app is one thing, but getting traffic can be a challenge. An effective sponsored app advertising campaign can drive traffic and increase the number of installs.
Even if you're new to it, the whole process is easy to use. You can get started in just a few steps.
To maximize your results, carefully build your app ads and track your metrics so you can make adjustments. This is a great way to optimize your campaigns and get results.
Once you've started downloading, it's a good idea to encourage your users to leave app reviews and do some optimization efforts on the App Store to keep your audience growing.
Do you run sponsored app campaigns? Which strategies have helped you the most?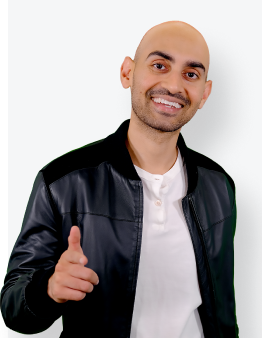 See How my agency can drive Firmly Traffic volumes on your website
SEO – Unlock tons of SEO traffic. See real results.
Content Marketing – Our team creates epic content that is shared, links accessed and visitors drawn.
Paid media – effective paid strategies with a clear ROI.
Book a call