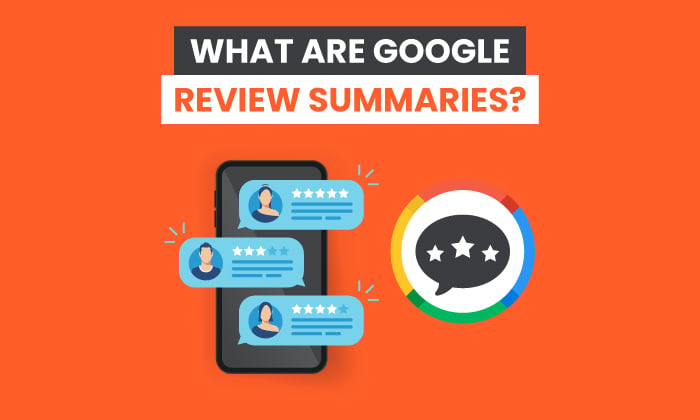 What are Google Reviews Summaries and how do they affect how consumers view your brand?
The first impression is important. When people search for a company or your specific company name on Google, the first thing they see is your Google listing and corresponding ratings.
These positive or negative reviews will affect how they see your brand.
What others say about your brand can affect how your brand is perceived. It might help them decide whether or not to do business with you.
It might encourage them to call you, visit your website, or stop by your local store. Or it can encourage them to keep looking for a company with better ratings.
Let's talk more about Google Review Summaries and what they mean to your business.
Introduction to Google Review Summaries
Google Review Summaries are the snippets of three customer reviews for your brand. Using an algorithm, Google automatically selects three ratings to highlight.
They are known as summaries because they are only a line or two that come from a full review. To read the entire review, seekers can click on the summary.
These three review summaries can be positive ratings, negative ratings, or a mixture of these.
Where will your Google Review summaries appear?
It starts in the Google Knowledge Panel.
Even if you are unfamiliar with this name, you are probably still familiar with the Google Knowledge Panel. This is the information field that shows up in a Google search when looking for a specific brand, especially local or location based businesses.
The Google Knowledge Panel includes descriptive information, business address, location on a Google map, contact information, website, hours of operation, questions and answers, popular times, photos, social media profiles, and popular web results.
It also contains the Google review summaries. The summaries can be found roughly in the middle of the Google Knowledge Panel under the photos.
Search for Google Review Summaries
If you're looking for a local business like a store, restaurant, office building, doctor's office, etc., Google offers a list of local options. Clicking on an example will bring up the Google Knowledge Panel.
This will provide the Google review summaries.
You can also search directly in Google Maps. Go to Google Maps to search your current location or enter the area you want to search. Then enter the brand or location you are looking for.
When you click on each option, the Google Knowledge Panel will appear. Scroll down to view the review summaries.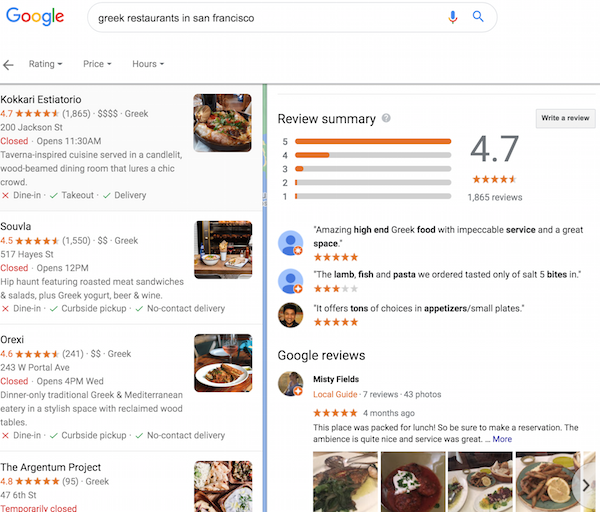 How to Place Topics Google Review Summaries
Place themes are an element of Google's review aggregation algorithm that is used to highlight popular keywords related to your brand's reviews.
They cannot be selected by the brand owner or reviewers. They are just automatically generated by Google when a brand has enough reviews. Although, according to Google, this threshold number is not given.
Here is an example of location questions in a Google review summary for a grocery store. You will see that some of the topics highlighted are enlightening such as: B. "Lunch meat", while others are more general.
This speaks in favor of the automated algorithm that only captures frequently used phrases.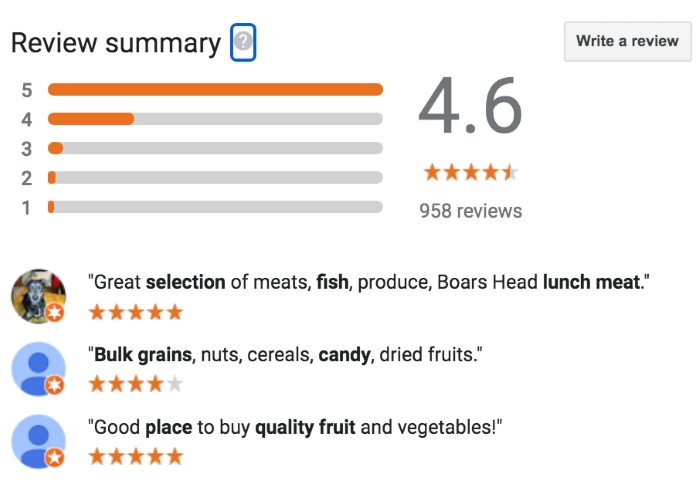 These are more useful when a lot of reviewers are talking about a particular product or service, or some other phrase that helps viewers better understand what makes a brand unique.
Where the Google Review summaries come from
They come from Google reviews submitted by users on Google Maps. Those who have visited a certain place can log into their Google account, find a place on Google Maps and give a rating and star rating.
Summaries of Google ratings are drawn from these ratings.
How effective are Google Review Summaries?
These review summaries can have an impact on how customers perceive your brand even before they even contact you or stop by your location.
They might choose to scroll past or click on a competitor if they don't see reviews that impress them. Alternatively, they can click your website, check your location, or contact you directly for more information about your brand.
Are Reviews Really Important to Customers?
The statistics say yes. In general, reviews influence buyers. According to BrightLocal, nearly 90 percent of shoppers read reviews to make their purchasing decisions. According to the same report, a majority are only affected by reviews written in the past three months. A large proportion of these consumers only consider reviews written in the last two weeks.
According to this PowerReviews report, a quarter of consumers look for customer reviews every time they shop online.
It's not just the words that Google highlights in the reviews that users read in the summaries. An important factor in making decisions about your brand is the star factor. The star ratings highlight the summaries of the Google ratings.
According to this report, more than half of consumers say that a star rating is the most important rating factor. A large majority say that a trusted brand should have three or more stars on a five-star system, like Google reviews.
Yes, reviews have an impact on buyer behavior and your brand's reputation. However, the Google reviews summaries contain more than the impression they leave on consumers.
They can also affect search engine optimization.
According to this report, reviews actually help with your search engine optimization strategy. While only part of an SEO strategy, reviews help in creating more generated content and ranking for the right keywords.
In addition to the Google reviews that help SEO, you can increase this further by replying to Google reviews.
Google also stated that interacting with Google reviews from consumers can improve visibility for your brand. In other words, staying up to date with responding to reviews can improve your SEO.
That means more people will see your brand, see those Google review summaries, and hopefully leave reviews so you can respond. Reviews actually create a cycle of more reviews and better SEO.
How to Get Positive Google Review Summaries
By their very nature, Google Reviews and Google Review Summaries have no direct control over business owners. Otherwise everyone would go in and manipulate things to shed the best light on their business!
Does that mean that getting positive reviews is completely out of your direction? Not at all.
The best thing you can do is run a business with the customer in mind. It sounds obvious, but it really is the best way to get the positive feedback you are hoping for.
In our busy world, it's easy to lose sight of the customer, but ultimately they control not only the reviews, but your income as well.
Sometimes the old adage has to sound really true: the customer is always right.
Make sure customers have a good experience
The first step is to examine the entire customer service experience. This can be part of your overall brand audit.
Think about every point of contact your customers have with your business, from first learning about your products and services, to asking questions, to buying and following up.
Take a step back and dig deep. Ask the tough questions. Do you still offer a quality product? Still Meeting a Market Need? If you're not getting rave reviews, it may be time to do some tweaking to make sure you're delivering the products and services your target market really needs.
Ask for reviews
It's simple but effective.
To get more Google reviews, sometimes all you have to do is ask. There are many ways to convince your customers to review your brand, but just asking is a good place to start. You can include a link to your Google location in an email or social media post to encourage happy customers to share their feedback.
Ask your most loyal customers to leave feedback. Often times, those who are most satisfied with your product or service are eager to share that happiness with others and are most likely to leave positive reviews.
Remember, of course, that you can't tell them what to say, and even your happiest customers can be painfully honest about a non-ideal experience they had with you or a bad day with your product or service .
That is why the first tip is the most important. Always look for opportunities to provide the best possible service.
Reply to Google Reviews (good and bad!)
Keep the good vibes going. When people respond well with positive reviews, this is where you can go and say thank you. Replying to Google reviews will add to your social proof and add some humanity to your brand.
Don't just wait for negative reviews as we'll discuss below. Encourage more positive reviews by showing that you really read reviews and taking them to heart.
What To Do If You Have Negative Google Review Summaries
Like it or not, there will be negative reviews.
In a customer-centric system like Google Review, you don't have full control over what is posted about your brand. In fact, negative reviews can be a good thing – they show that your brand is real.
If you get these bad reviews, here's how to react.
First, relax
Nobody wants to hear bad news about their brand, especially if you work hard to have a great experience like we mentioned above.
But there is hardly a business owner who has not encountered this type of conflict. The first thing you need to do is take a deep breath and understand that companies need negative reviews. They contribute to the authenticity of your brand.
Consumers understand that not everyone will have a perfect experience with every brand.
Put it in perspective
Sometimes negative reviews can highlight positive aspects of your brand.
For example, if a customer reads a review about how something didn't work for them, other customers can learn more about your offer.
Imagine a customer complaining about being unable to find a meat option in your vegetarian restaurant. It's an exaggerated example, but it shows how a negative review can be positive for some readers.
Decide how to act
Have a "negative review plan" long before your first occurs. It's important to remember the reputation you want your business to have and to keep an eye on the long game. Google recommends that you respond quickly, honestly, and positively.
If you think a review is inappropriate or against Google's policies, if it's particularly obnoxious, etc., you can request removal. Remember, you can't just have a review removed because you either disagree or don't want it.
Think about the circumstances
There isn't a perfect number of reviews for everyone, but when it comes to reviews, keep the proportions in mind. One bad review won't hurt you when you have dozens of positive reviews.
Think like a customer to get an idea of ​​how you are doing. How will they read the negative reviews in light of your positive ones? Would a negative review influence your purchase decision? In most cases, a bad review or two (especially if they're several months old) won't affect your brand.
Conclusion
Google reviews summaries are social proof. They give your brand authenticity and provide information about your company when you are visited by Google.
These types of online reviews help customers understand what you're up to and how you've helped people in the past. To improve the quality of your Google review summaries, start by working on getting more reviews online.
Don't forget to respond to reviews – good or bad. Customers expect some bad reviews, but how you react can make all the difference.
How do Google Review Summaries help you make purchase decisions?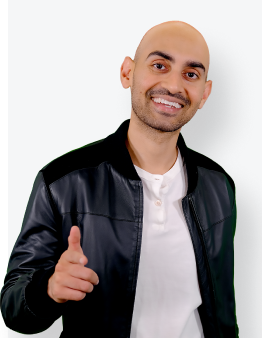 See How my agency can drive Firmly Traffic volumes on your website
SEO – Unlock tons of SEO traffic. See real results.
Content Marketing – Our team creates epic content that is shared, links accessed and visitors drawn.
Paid media – effective paid strategies with a clear ROI.
Book a call