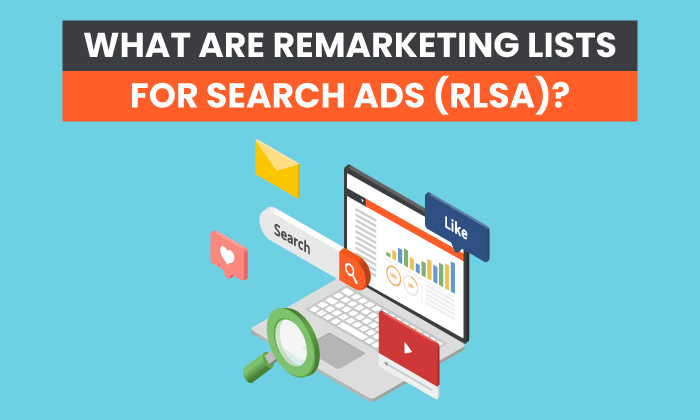 Have you ever had a customer visit your website repeatedly but never made a sale?
Do you sit up at night wondering where these leads are going and how you could win them back?
Google's Search Ads Remarketing Lists (RLSAs) may be exactly what you're looking for.
These engagement-based remarketing ads will help you target your ads to your most valuable prospects. That means you can show your ads directly to the customers who are most likely to do business with you.
Additionally, you can bid on keywords that you generally don't bid on to attract customers who have recently visited your site.
This opens your business to a wider market of interested buyers whom you have not been able to connect with before.
Let's talk about how this can be achieved.
What are Search Ads remarketing lists?
RLSAs are a Google Ads feature that allows you to customize your search campaigns based on users who have previously visited your website.
For example, you can increase your ad bids for people who have visited your website in the last month. You can also bid on new keywords targeting users who have converted in the past and recently revisited your website.
Reach ad remarketing lists let you set your bids, create ads, and customize keywords based on your understanding of your audience.
Before you start building your search ad remarketing lists, however, there are a few caveats:
RLSAs are available when users search through Google or Google partner sites.
Your list needs at least 1,000 cookies before you can use this function.
The membership limit for these lists is limited to 540 days.
Benefits of Using RLSAs
Google estimates that only 2% to 4% of website visits result in purchases.
That means it's important to keep your brand in customers' minds after they leave your website.
Search ad remarketing lists allow you to divide your target audiences into lists based on their performance. This can help you better engage with prospects who have already shown interest, which can lead to higher sales and improved ROI.
In addition, customized content increases customer loyalty. A survey by Adobe Spark found that 67% of respondents expect custom content from brands.
From this pool, 47% said they would be upset if a brand didn't tailor their content to their needs, and 66% said they wouldn't make a purchase because of that.
Search ad remarketing lists provide personalization, engagement, and recovery potential within the tools you already use.
How do you do RLSA campaigns?
First of all, you need to mark your website for remarketing.
Use a Google Ads tag to set up your website or app audience source. This block of code adds each of your visitors to a remarketing list that you can later use to target ads.
Once you've tagged your website, you'll see some remarketing lists that were created automatically. You can use these or create your own depending on your needs.
You'll also need to set up your first campaign.
From there, you can set up your remarketing lists for search ad campaigns.
RLSAs can be created in two ways:
to bid and target to ad groups
for bidding and targeting campaigns
You cannot apply remarketing lists to both tiers for the same campaign at the same time.
If you've already applied your remarketing lists to your ad groups but now want to use them for a campaign, remove them from the ad group and apply them to your larger campaign.
Complete the following steps to apply remarketing lists to a search ad or campaign.
Create a new search campaign or ad group, or choose one you've already created.
On the left side of your page, click Audiences.
Add an audience list by clicking the pencil icon.
Use the "Add To" section and select a "Campaign" or "Ad Group" depending on where you want to apply your list.
Click Select Campaign or Select Ad Group, then select the option you want to target.
Select "Website Visitors" from the "How They Interacted With Your Business" drop-down menu.
Check the box for each remarketing list that you want to add.
Click on "Save".
Next, you'll need to confirm your targeting settings.
There are currently two targeting settings to choose from.
Monitoring: Monitor the performance of your lists and don't limit the reach of your campaign or group.
Targeting: only shows ads to members of your remarketing lists, but limits your reach.
Six tips for using remarketing lists for search ads
Now that you've set up your search ads remarketing lists, it's time to start optimizing.
To build strong RLSAs, you need to leverage your SEO basics and continuously improve your process.
If you do this effectively, you are more likely to continuously engage with interested users and open your business to more qualified conversions.
Segment your target groups
As you start setting up remarketing lists for search ads, you will see similarities between the behaviors of your website visitors.
Use this data to create detailed, segmented lists to categorize your customers and send them the right ads.
Here are some examples of the segments you can create:
Dare abandoned
previous customers
Product page visitors
all site visitors
Contact site visitors
visited several times
The more detailed you are in segmenting your audiences, the easier it is to serve personalized ads that can lead to conversions.
Customize your copy for returning customers
According to the segment, 71% of consumers are frustrated when their shopping experience is not personal. Similarly, Instapage found that 74% of consumers are frustrated when a website is not personalized.
To meet your customers' needs, you need to prioritize personalization.
The advantage of remarketing lists is that you have already gathered a lot of information about your target users. This means that when you send your ads you can customize your copy to meet their specific needs.
For example, a returning customer might run ads based on products they've already shown interest in.
A user who visits your website but has never made a purchase may be incentivized to buy at a discount.
By customizing your copies and offers, you can build better audience relationships and create the opportunity for more conversions.
Understanding your customer needs is at the core of a robust digital marketing strategy.
If you would like to find out more about customizing your content or targeting target groups, please contact one of our consultants.
Use demographic targeting
The more detailed your alignment, the better.
With demographic targeting, you can pinpoint users based on age, location, gender, parental status, or household income. The more you know about your audience, the better you can tailor your content for conversions.
This type of targeting in search ad remarketing lists can also help you build stronger targeting personalities for people who are already in your sales funnel.
For example, if you find that your frequent users are all from the same income bracket or age group, you can use that to further personalize your ads.
You can also use this process to adjust your bids and bid higher or lower for specific demographics.
Monitor and grow your target audience
If you select the "Open" feature when creating your search ad remarketing lists, your list can continue to grow through the Google Ads features.
An open list continues to add qualified leads and push relevant content to those users. In contrast, a closed list doesn't grow, but instead continually serves ads to users you added manually.
The advantage of an open list is that you can use Google's AI feature to automatically grow your audience.
The downside is that it's not always accurate. You still need to double-check your open lists to make sure you are sending the right messages to the right people.
If you want to manually increase your audience size, you can review each type of content before it's published.
Regardless of the tactic you choose, it's important to monitor your campaigns to make sure engagement stays high.
Research your keywords
It's important to analyze every keyword that brought a user to your website to understand what they're looking for and how you can give it to them.
For example, a customer who is already familiar with your website may have searched for your name. In that case, assume they have some insight into your business and skip the general welcome campaign.
However, if a customer found your website by searching for a related product, you may want to highlight your best products or services in order to transfer them to your brand.
Diving into this process will also give you data on which keywords are working and which are not.
If you have this information available, you can optimize your ranking systems in your company.
As always, thorough keyword research is your golden ticket to SEO improvement. Ubersuggest is a great tool that can walk you through this process.
Make bid adjustments if necessary
While most marketers have been taught to avoid broad bids, RLSAs are already aimed at your more qualified users. So be ready to bid on broad keywords that will target your most qualified visitors.
If you want to tinker with broad keyword targeting, set up different campaigns or ad groups for the campaigns you want to try. That way, you can test their weight and see if they improve your conversion rates.
As always, make bid adjustments as needed.
Perhaps your most frequent browsers are your mobile customers. So it makes sense to increase your bids there.
If you want to target recent website visitors, you can increase your bids for anyone who has viewed your website in the past 30 days.
Conclusion
Search ad remarketing lists are an effective way to target your most qualified leads and provide timely, personalized, and relevant content that can help them convert faster.
The data you collect from your remarketing lists is incredibly powerful as you segment your audiences and create future personas.
In addition, remarketing lists can be used for a wide variety of ad groups and future campaigns.
The best marketing strategy combines the best tools with the best practices. So don't take a back seat to these exciting features.
What other search ad tactics remarketing lists have you had success with?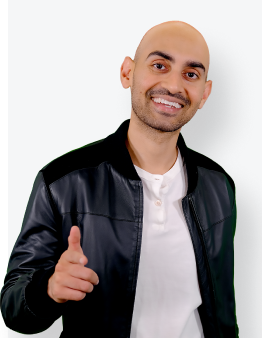 See How my agency can drive Firmly Traffic volumes on your website
SEO – Unlock tons of SEO traffic. See real results.
Content Marketing – Our team creates epic content that is shared, links accessed and visitors drawn.
Paid media – effective paid strategies with a clear ROI.
Book a call