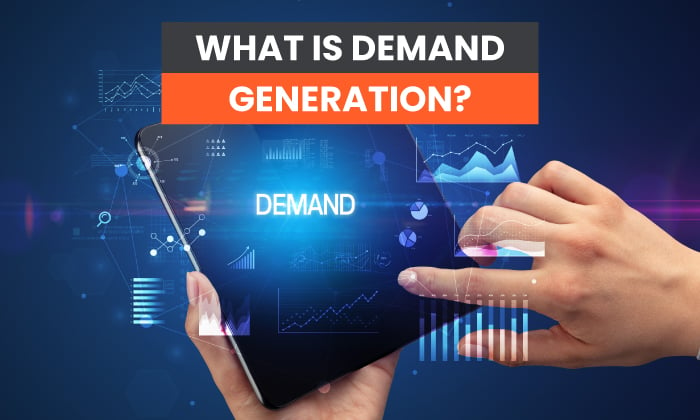 Marketing your business can feel like an uphill battle, but it comes down to getting your target audience to care about what you are selling.
What's the best way to do that? They change their perspective so that they not only understand what you are doing, but also what problem you are solving. Help them realize that they need what you offer to create demand for your product or service.
This process is known as demand generation.
If done well, demand generation can create awareness of your desired audiences, deliver more qualified leads to your sales team, and link your marketing efforts to sales.
Demand generation overview
Demand generation creates interest in your product or service in order to build a healthy pipeline of qualified leads for your sales team.
It's a broad term that covers all of your marketing and sales initiatives at every stage of the sales funnel. If you can provide valuable information to the right audience at the right time, you can develop awareness and demand for what you are selling.
The best demand generation strategies consider every step of the buyer's journey, from the first time they interact with your business to the moment they become a customer. Demand generation initiatives should align your marketing and sales teams to grow your business.
Why is demand generation important?
Demand generation is critical as it helps you reposition yourself with potential customers. Instead of focusing on selling your solution, demand generation creates an awareness of a need.
If you help the audience understand that they have a need and how that need will affect their business, then it is more likely that they will be receptive to sales messages that will come in later.
If you want to grow your business, you need to develop a robust pipeline of new customers. Demand generation focuses on paying attention to their needs and creating awareness and interest before selling. If you can optimize every point of contact with your target audiences, you can improve the quality of the leads you bring in down the funnel.
Demand generation also helps create interest and awareness, making you a trusted source of information. It will help you create a more thoughtful and coherent marketing outreach to improve people's experience of interacting with your business.
Demand generation vs. lead generation
Demand generation and lead generation are not exactly the same. So let's look at each of them to get an idea of ​​where they intersect and where they differ.
They are similar in that they share the ultimate goal of growing your business and increasing sales, and they both work to attract new customers to your business. However, the approach and immediate goals are very different.
Lead generation
Lead generation, also known as the lead gene, focuses on getting a person's information in exchange for content. The aim is to obtain this contact information to facilitate contact and engagement for sales and marketing purposes.
Lead generation assumes that your audience already knows they have a problem and is looking for a solution through products or services in the marketplace. You're in a place where they're ready to evaluate your business to see if you might be able to help them solve an existing problem.
Lead generation focuses on getting contact information from prospects. Hence, it is likely to be gated content or some other way of completing this transaction.
Demand generation
Demand generation, sometimes referred to as demand generation, is more about awareness and interest and how you can position your business as a critical source of information.
You can put yourself in front of your target groups to create awareness of a need and arouse interest in your company. The hopeful result is that as your audience becomes interested in your business, the more receptive you become as you interact with them.
Get people excited about what you do and they will be more likely to look to you when they find they have a need. To create demand for your product or service, you need to educate people about the challenges they are facing and help them understand why it is worth investing resources in a solution.
Demand generation provides a broader web of unrelated content that will increase awareness of your brand and solutions. The goal is increased visibility and interest in what you are doing.
Strategies for generating B2B demand
What are signs that demand generation could help your company advance its growth plans? You may see a need for more and better leads or greater customer loyalty. You may find that better systems in your sales and marketing process can create a better experience for your customers.
Once you have your B2B strategies in place, you will see how valuable demand generation can be. How can you implement it? Here are 10 strategies you can use to make it work for you.
1. Use buyer personalities to target your ideal customers
Creating buyer personalities is an important starting point if you want to target audiences with your marketing. These fictional profiles of your ideal customers can help you focus on who to reach and what to hear from you. A complete buyer personality should include details such as a fictional name, professional role, age, gender, and typical objections and concerns.
This information can help you target your ads more effectively and ensure that the content you create matches the addresses your audience will want to read.
Without that focus, it's easy to get distracted by the message you're trying to get out of the box, which may or may not resonate. Buyer personalities also help your marketing teams work coherently by creating clear goals for your ads and content.
For each profile, consider who that person is, what influences their buying decisions, what challenges they face, and what questions they tend to have before making a decision. Being able to reach prospects with ads and content that feels tailored to their experiences and challenges can go a long way in attracting new customers.
2. Produce valuable content that people want to read
People are busy and there is a lot of content vying for attention. As much as we'd like to believe that people would be interested in our content, few people wake up hoping to find a new article or white paper to read. However, having the right content can significantly change purchasing decisions.
How can you create pieces that resonate with your prospects and make them want more? Invest in the highest quality content. Inbound marketing can be an important part of demand generation. So you shouldn't be stalled when devoting resources to content marketing.
Is content creation an overnight strategy? Not at all. It's a long-term investment that requires a lot of effort.
If you're already creating content and don't feel like you're gaining a lot of traction, consider what you are posting and how it differs from other content in your industry. If it's similar to what others post, it might not be enough to make you stand out from the crowd. Consider the following ideas:
Appearance for new ways to approach the same issues.
offer a new perspective on an old topic.
Curating Insights from other experts.
3. Offer valuable content for free
Should you save your best content for your lead generation efforts? Do you ask for contact information and other insights in exchange for this? Not in the demand generation phase. Remember, when we talk about demand generation, we are talking about awareness and visibility. This means that content is created for prospects at all stages of the buyer's journey and consistently displayed as a trusted resource at each stage.
Don't worry about giving away your best content for free. Demonstrating your insight and authority on relevant topics is a valuable way to show clients that you understand their needs. Create resources they can't resist reading and sharing and you could be the first person they think of when they're ready to move on with a purchase.
4. Use the platform features to extend your reach
Look for ways to expand your reach through established platform capabilities that you may already be using.
For example, Facebook advertising is a popular channel for companies to increase visibility with relevant target groups. With in-depth targeting capabilities that allow you to reach specific audiences and measure results using analytics, this can be an essential element in your marketing.
Facebook has a built-in feature that you can use to create similar audiences. These are custom audiences that are similar to people who are already interested in what you're selling. All you have to do is create these audiences in the app and you can benefit from the expanded reach they offer you.
Plus, these aren't random users. You are closely related to people you are already connected with. You can also try larger audiences or smaller custom audiences based on interests and build your lookalikes from there.
Often times, to increase visibility, you need to look for ways to expand or duplicate your efforts to reach more people. Lookalike audiences are a great way to try this in your advertising.
However, is Facebook suitable for any business? Probably not. It's often best for B2C brands where customers can shop right from the app or make quick decisions about something they can easily buy from your website.
5. Use display ads to increase brand awareness
Using display ads effectively can be another way to introduce your brand to a new audience. Managed placements also allow advertisers to specify where their ads should appear so they can target relevant audiences.
When you have control over where your ads appear, you can focus your efforts on people who are likely to be interested in what you are offering.
Display advertising is less about conversions and more about getting your name and brand out in front of potential customers. They can give you access to potential customers and increase awareness of your brand and your message. Managed placements can also help you focus your investment with effective targeting and reach.
6. Increase conversion rates with display remarketing
Remarketing can be a powerful way to increase awareness, help potential customers remember you after your first few interactions, and increase conversion rates.
There are many distractions that can put potential customers off after visiting your website. If you find that many users seem to visit once and not return, it is helpful to understand why and look for ways to get their attention back.
This is where remarketing comes in, which can help you increase the number of returning visitors and even increase the time visitors spend on your website.
Effective marketing often means a prospect needs to see your brand and come across your messages multiple times before they become memorable. Remarketing helps you build on new traffic you've gained and bring those people back to your website to learn more.
7. Optimize your campaigns with contact segmentation
Demand generation is about getting the right message across. If your message doesn't suit the audience you're targeting, it's unlikely to be converted.
With that in mind, consider how this can affect your audiences when they see content that doesn't match what they're on their way to becoming your customer.
Someone who has never heard of your business is unwilling to see in-depth content that answers questions that customers typically have closer to buying. Instead, they need introductory content in order to identify a challenge in their organization and to take a first look at how to solve these types of problems.
For a prospect later in the buying process, they identified their needs, learned what you do, and explored what you offer. They want more details and have more specific questions related to their unique situation.
You can use contact segmentation to manage this in your Customer Relationship Management (CRM) system. This means that you organize your customer contacts in groups, depending on which phase they are in. Once your contacts are defined, you can target any group to deliver with content they are likely to find valuable.
If your contact with the recipient is resonant, they will be more likely to welcome more contacts than remove themselves from your mailing lists or otherwise interrupt contact. Another benefit of contact segmentation is that you can better measure the effectiveness of your campaigns and adjust them as needed to best suit your target audience.
8. Turn on your email marketing
How Fast Can You Reach Marketing Emails When You Have Someone's Email Address? Do you send emails to your entire mailing list? In this case, you risk turning off entire groups of prospects by making them feel overwhelmed or worse, like your company doesn't understand them.
Instead, email marketing should realize the idea that you need to deliver the right information to the right people with impeccable timing. The shotgun approach of spamming people with multiple emails likely results in a long list of unsubscribe replies.
Think of your email marketing as a powerful way to communicate with customers on a large scale. However, to do this effectively, you need to make them feel unique and understood.
This means sending emails aimed directly at different groups, addressing their concerns and answering their questions. These groups can be broken down by stages of the buying process and even by industries.
Effective email campaigns need to be tested. So prepare yourself not only to address target groups with similar prospects, but also to test your email marketing. Try A / B testing on your subject lines, copies, visuals, and CTAs. Test different variants and optimize your campaigns with the most powerful elements.
9. Offer a free tool or app
The first time you're promoting your brand, you need to attract people who can be brand ambassadors. One of the best ways to attract new prospects is to offer a free tool, app, or other resource that your target audience cannot ignore.
Is giving away valuable resources against your sales goals? Not when it comes to generating demand. Remember that in this process you want to increase visibility and get your brand noticed. As you expand your reach, you can potentially give something valuable away to help preserve the impact it will have in your first few campaigns.
This is especially important for new brands trying to get attention in crowded markets. Giving potential customers the opportunity to experience your brand and connect with your business in a personal way can pave a smooth path for larger purchases.
10. Examine the lead scoring to assess success
Testing different demand generation strategies can bring you some success and some losses. In many cases, you track the leads that come into your business and view each one as a profit. What if they never become a customer?
Increasing the number of leads that come into your business can't be your only focus if those aren't turning into happy customers. When you evaluate the quality of the leads you generate, you will find that some leads continue through the customer journey while others go through stages to become a customer.
What is the difference? As you begin to analyze the various actions your leads take in engaging your business, you will begin to notice patterns of behavior that are more likely to lead to conversions.
If you can find a way to track the interactions prospects have had with your business and compare them to the results, you can discover behaviors that increase the likelihood that a prospect will convert. Once you do, you can repeat these interactions to get customers.
Lead Scoring or Incoming Leads Scoring is a great way to measure the quality of your leads to make sure you can invest in initiatives that will attract the best quality leads. Remember, demand generation increases awareness and excitement about your business or brand. It's not about attracting a large audience that doesn't have a real interest in your business.
Lead Scoring is a great way to evaluate your customers' behavior over time to see how interested they are in your business. Various actions can be taken into account that indicate intentions, e.g. For example, what pages on your website they viewed and whether they are engaging in behavior that suggests they want to see more of what you can do. You can show this by requesting more information or signing up for demonstrations of your products.
If you're struggling to get leads, don't worry about quality first. Just keep implementing strategies to expand your reach and attract more employees to your company. Once you've grown your leads enough to identify the most valuable leads to promote, you are likely able to consider lead scoring.
Demand generation case studies
Do you need more evidence of how demand generation can drive interest in your brand and benefit your business? Take a look at the following two examples of companies that have benefited from demand generation:
Premise, a data and analytics company, is committed to demand generation, inbound marketing, and lead management. They used CRM implementation, lead scoring, and a content audit to improve their results across all marketing initiatives. The results included an optimized CRM with all data organized, clear strategies identified and implemented, a refined content strategy and improved campaigns via social media, email, blog posts and other programs.
Okta, a company that manages workforce, customer identity and authentication, has strengthened its sales and marketing teams. With marketing automation, chatbots and AI, Okta improved the customer experience at every point of contact. Since implementing Drift, Okta has benefited from a 30 percent increase in the pipeline and doubled the conversion rate from marketing-qualified leads to sales-qualified leads.
Tools to increase demand generation
There are a few tools that can be helpful as you expand your demand generation efforts. You can use these tools to ensure that you are working effectively to achieve your goals.
Which tools can help? Look for those that include marketing, chatbots, email bots, content, or marketing system integration.
1. Marketing automation
Let's take a look at what these tools can do for you and why they're important for demand generation.
When people are busy, repetitive tasks can fall by the wayside. A variety of marketing automation tools can increase efficiency and ensure that time-consuming or repetitive tasks are completed promptly.
2. Bots
Companies like Drift offer tools like chatbots and email bots that act as support systems for your sales teams. Chatbots can send reminders to your sales reps when it's time to connect with a customer or take the next step in public relations.
Your sales team can even receive emails prior to a sales meeting, quickly reminding them of the customer's corporate information, where the customer is in the funnel, and what interactions have already taken place to ensure a seamless return to the conversation.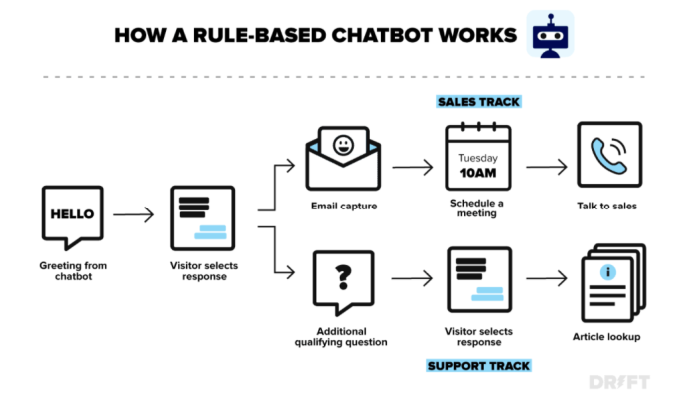 With the help of email bots, marketing teams can send effective email contacts on a large scale, report important customer problems as they arise, and send direct responses to the right sales contact.
Storage of content
When you have the right content for a prospect, you need sales reps to find resources quickly. A company like BuyerDeck offers a content repository that your sales team uses to keep all the resources they need organized and accessible.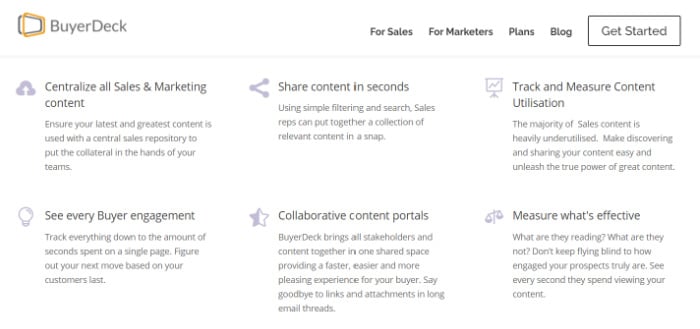 Customer relationship management
An important element of B2B marketing is keeping your customer contact information updated and organized so that everyone on your sales team can easily access it. Look for CRM software options like Nutshell, Zoho, or Hubspot to make sure you keep an eye on your customers and know where they are in your funnel.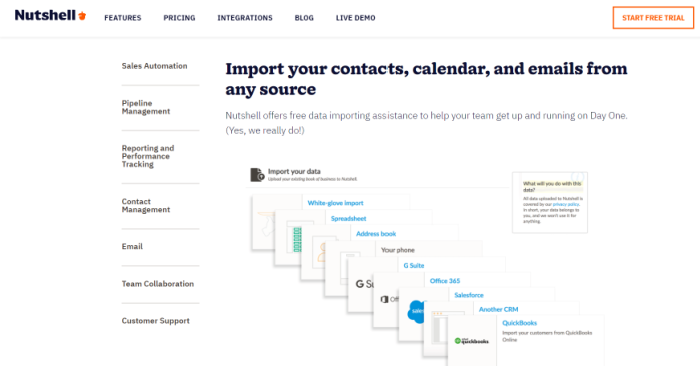 System integration
Don't forget that you want to integrate your entire marketing system to make sure activities run smoothly and that you don't have to repeat the work or manually update from one system to another. By connecting each component, you can ensure that you have a general view of customer history and information at all times.
Resources to learn more about demand generation
Curious about the generation of demand and how the strategies discussed here can be implemented? You can learn to position yourself as an authority and effectively reach your customers.
You want to research methods, implement what works best for your business, and test to measure the results. Repeat and scale what works until you expand your reach.
There is a wealth of information out there if you want to understand what demand generation is and how it can benefit your business. For more information, see the following resources:
Conclusion
With the online change of companies, there are more and more opportunities to get in touch with potential customers in new ways. One of these new strategies is demand generation.
We hope that after reading this post, you will have a much clearer idea of ​​what demand generation is and what strategies you can use to improve it.
When businesses use these methods, they quickly learn to automate their efforts to expand their reach and cash out on their marketing investments.
Demand generation relies on your business being able to stand out when it comes to content that affects your prospects. As you do this, customers begin to link their challenges to the solutions you offer, and you can move them effectively on their shopping journey.
Marketing to customers in a way that puts their needs at the center of any initiative can be a new perspective for companies accustomed to more direct sales techniques. Demand generation focuses on your ability to deliver value at every stage and interaction so that a customer can rely on you for information and resources as soon as they are ready to buy.
If you need help separating Lead-Gen from Demand-Gen or implementing any of the strategies listed here, contact support. We can help you develop powerful demand generation strategies and determine which strategies are best for you.
What demand generation strategies are you currently using for your company? Which of these are you going to try next?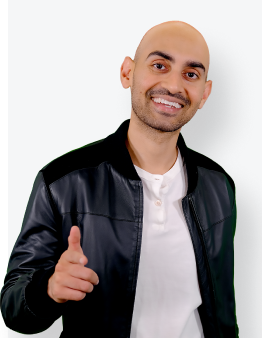 See How my agency can drive Firmly Traffic volumes on your website
SEO – Unlock tons of SEO traffic. See real results.
Content Marketing – Our team creates epic content that is shared, links accessed and visitors drawn.
Paid media – effective paid strategies with a clear ROI.
Book a call